The gem of Western Australia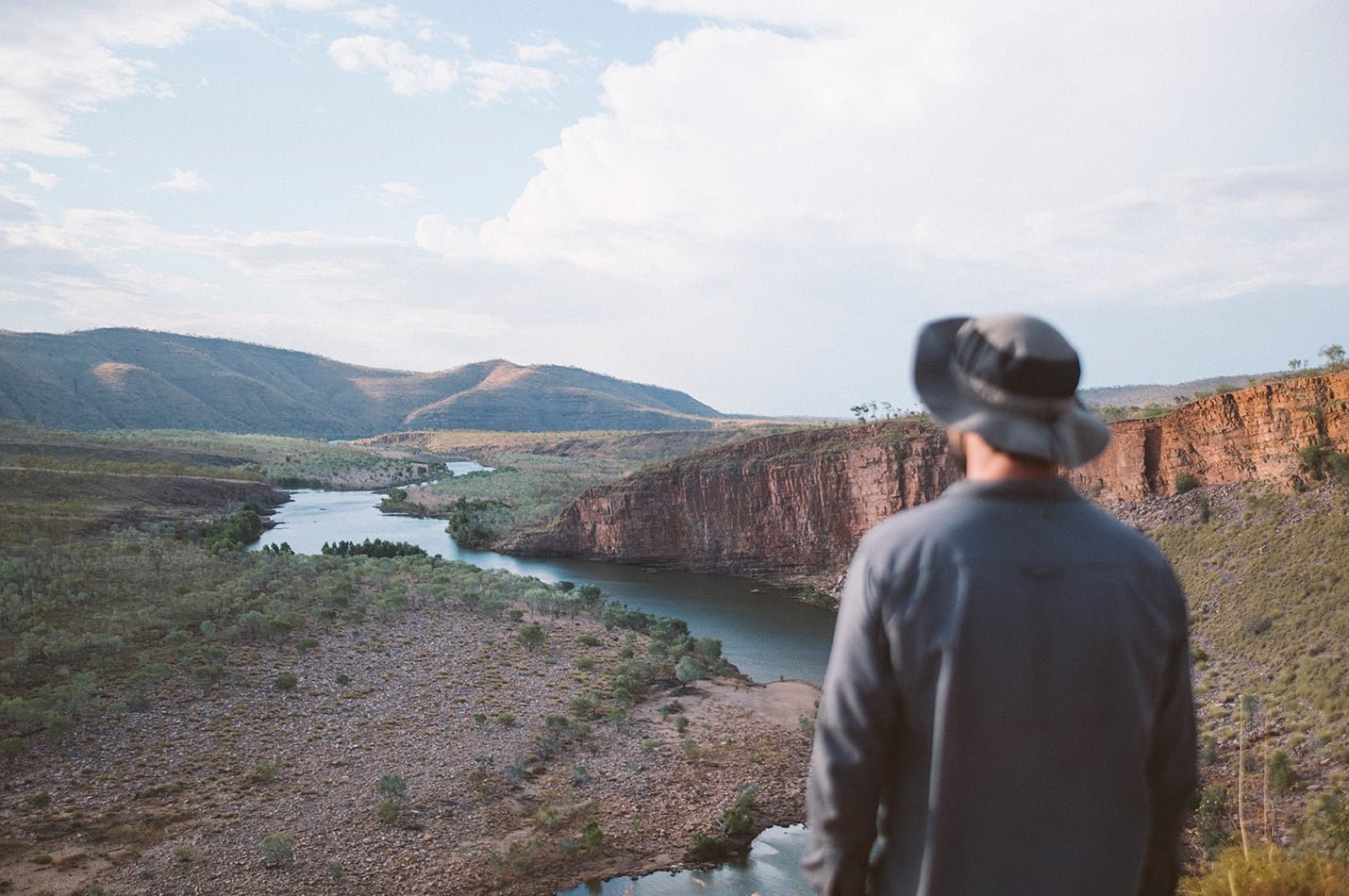 Popular Locations:
Cable Beach, Bungle Bungles
The Kimberley is a stunning and vast expanse of land in the north-west of Western Australia. Roughly three times the size of England with a population of less than 40,000 people, this remote region is fast becoming globally recognised for its pristine wilderness and rich aboriginal history.
Visitors to the region can see sweeping sandstone gorges and canyons, tropical waterfalls, ancient rock art, local wildlife like kangaroos and crocodiles, and extraordinary tracts of open space like none other on the planet.
On a fully-escorted, private tour with Two Feet, guests can choose their own adventure. Itineraries can include actives like freshwater fishing for the elusive barramundi, swimming in ancient waterholes, glamping under the stars, eating bush tucker with aboriginal elders, riding a camel along Cable Beach, discovering dinosaur footprints or taking a helicopter ride over the World Heritage-listed Bungle Bungles.
One of the most remarkable things about this special part of the world is its remoteness and this is something we celebrate. Two Feet partners with local tour operators to give guests authentic Kimberley experiences designed to create unforgettable memories and deliver truly once-in-a-lifetime adventures.
The Kimberley is one of the hottest parts of Australia with a tropical climate comprising a wet season (roughly November to April) and a mild, dry season (roughly May to October). Temperatures in the wet season can peak above 40 degrees Celsius with high humidity and afternoon storms that bring heavy downpours. The dry season is the most popular time to visit with milder daily temperatures in the high twenties and much less rain.
British explorers reached the area in 1837, but it wasn't until 1879 that it started becoming populated by white settlers when Alexander Forrest led a successful expedition that tracked from the western coast to the Northern Territory, noting the region's suitability for grazing. He named the region after British Colonial Secretary John Wodehouse, who was the first earl of Kimberley - a small village outside London. Sheep and cattle farms subsequently sprung up and the region is still one of Australia's most important farming regions.